The Danish Network for Engineering Education (IUPN)
invites to the conference
Exploring Teaching for Active Learning in Engineering Education (ETALEE)
29 & 30 November 2018
Hosted by Navitas, Aarhus University School of Engineering.
Welcome to ETALEE 2018 Conference with Olin College of Engineering
In this third ETALEE we continue our journey exploring new perspectives on Engineering Education with focus on student centered and active learning.
For the ETALEE 2018 conference, we are happy to welcome faculty from Olin College of Engineering www.olin.edu.
Olin College of Engineering has a history of continually exploring new ways of educating engineers for the future and how to implement active and hands-on teaching and learning methods.
During the Conference you will get the opportunity to interact with Olin faculty who will share their strategies and teaching practices with you in an active keynote and in a longer workshop.
This is a great opportunity for all of you busy Engineering Educators to get inspiration from colleagues from an innovative engineering institution which recently was pointed out as world leaders in the field of Engineering Education by a study at MIT, Boston
From Olin home-page:
"LEARNING THROUGH HANDS-ON PROJECTS
A fundamental part of Olin's philosophy is that learning is taken out of the realm of academic theory only and put in the context of real-world applications. Students tackle actual engineering challenges in a manner very similar to the global teams assembled by today's leading companies. This hands-on approach enables them to learn the reality of what it's like to work within financial or other resource constraints, and how innovative thinking is required to solve real-world problems."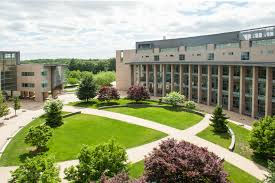 During the workshop with Olin faculty at ETALEE 2018 you will get the opportunity to explore your own teaching practices in new ways using methods from Olin College of Engineering.
You will also get the opportunity to share and discuss your own teaching practices in explore sessions and Hands-on-sessions based on contribution from the ETALEE conference participants.
We welcome also you to actively contribute to the exploration of Engineering Education!
Hope to see you for a new and exciting conference at Aarhus University Thursday 29 to Friday 30 of November 2018. The conference end with Lunch To Go Friday.